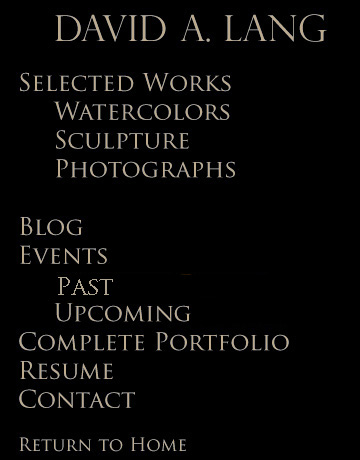 Here is a list of the past events for David A. Lang. Please check back here often for upcoming events which should be listed on the Upcoming events calandar.


In Gentler Times
" in the Western light of their own lives . . . "
April 1st -30th
Experience David A. Lang's exhibition, In Gentler Times; a myriad of oral histories, nestled in the heart and soul of Ireland.
To view a Virtual Tour of the Show, Click Here
OPENING APRIL 1st, 2012
Reception: April 14th, 2-4 pm
Live traditional Irish music
CONCORD ART ASSOCIATION, Concord, MA
37 Lexington Road, Concord, MA 01742
(973) 369 - 2578

---
FLIGHTS OF FANCY - The Importance of Play
"Wisdom begins in wonder" - Socrates
Many great thinkers say that the best ideas come from mistakes or from just playing around. In our goal oriented society we often lose contact with the paths of play, creativity and self-led imagination. Three artists and colleagues, Virginia Fitzgerald, David A. Lang and Carl Staley come together with an unusual and stimulating collaboration of their work, each flowing from the importance of Play. Sometimes serious, sometimes playful and sometimes political, the work of these three artists leaves you with much to carry away.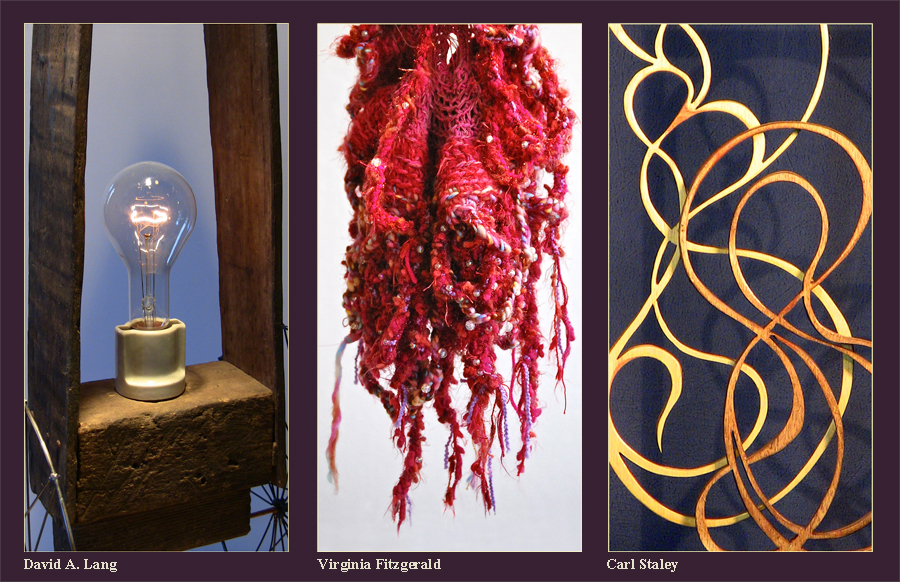 OPENING FEBRUARY 23rd, 2012

AMAZING THINGS ART CENTER, Framingham, MA

---
Boston Sculptors Gallery Show
August 31 - October 2, 2011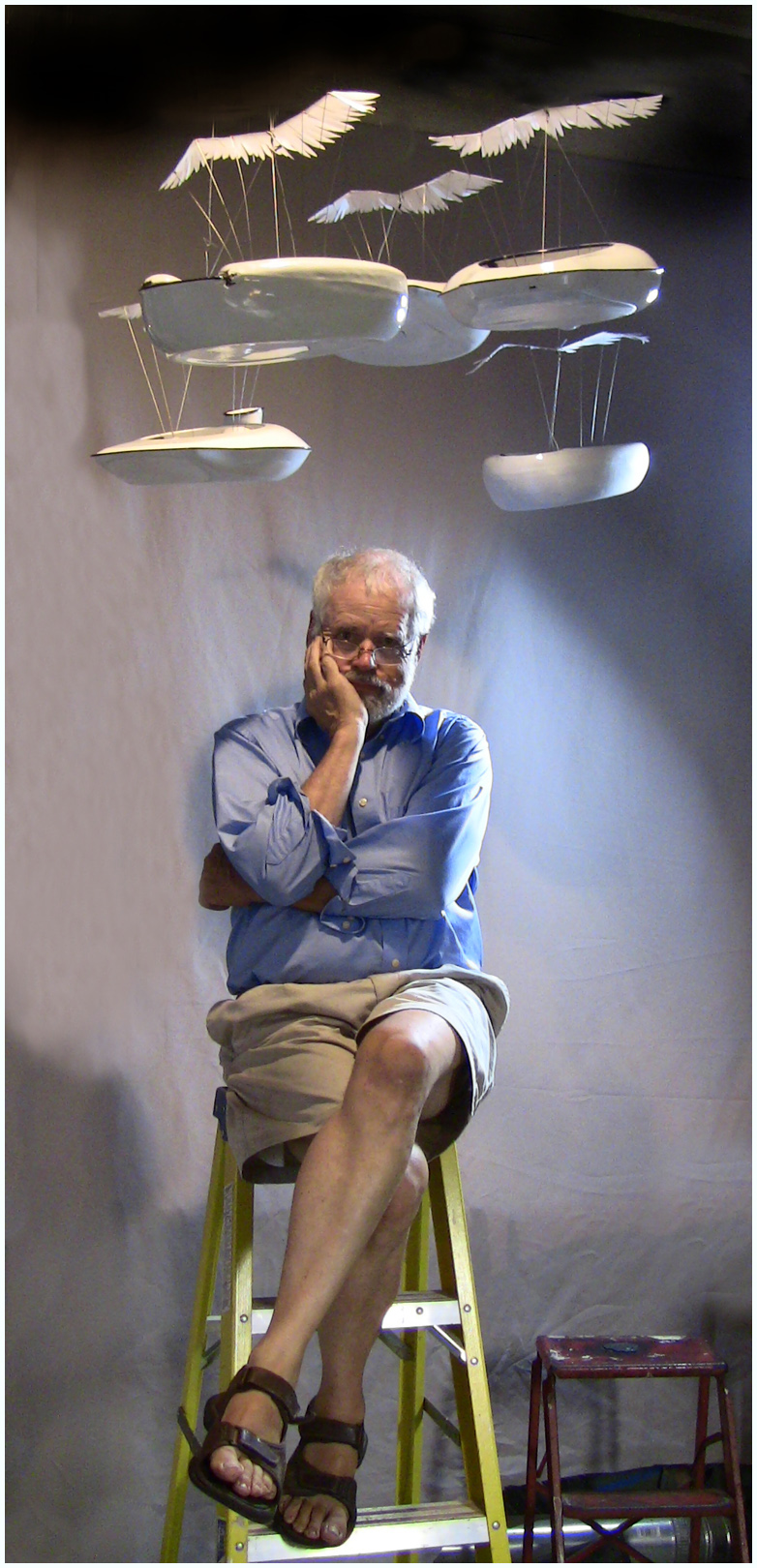 To view the Metrowest Daily News article, click the photo above.

OK, Now What?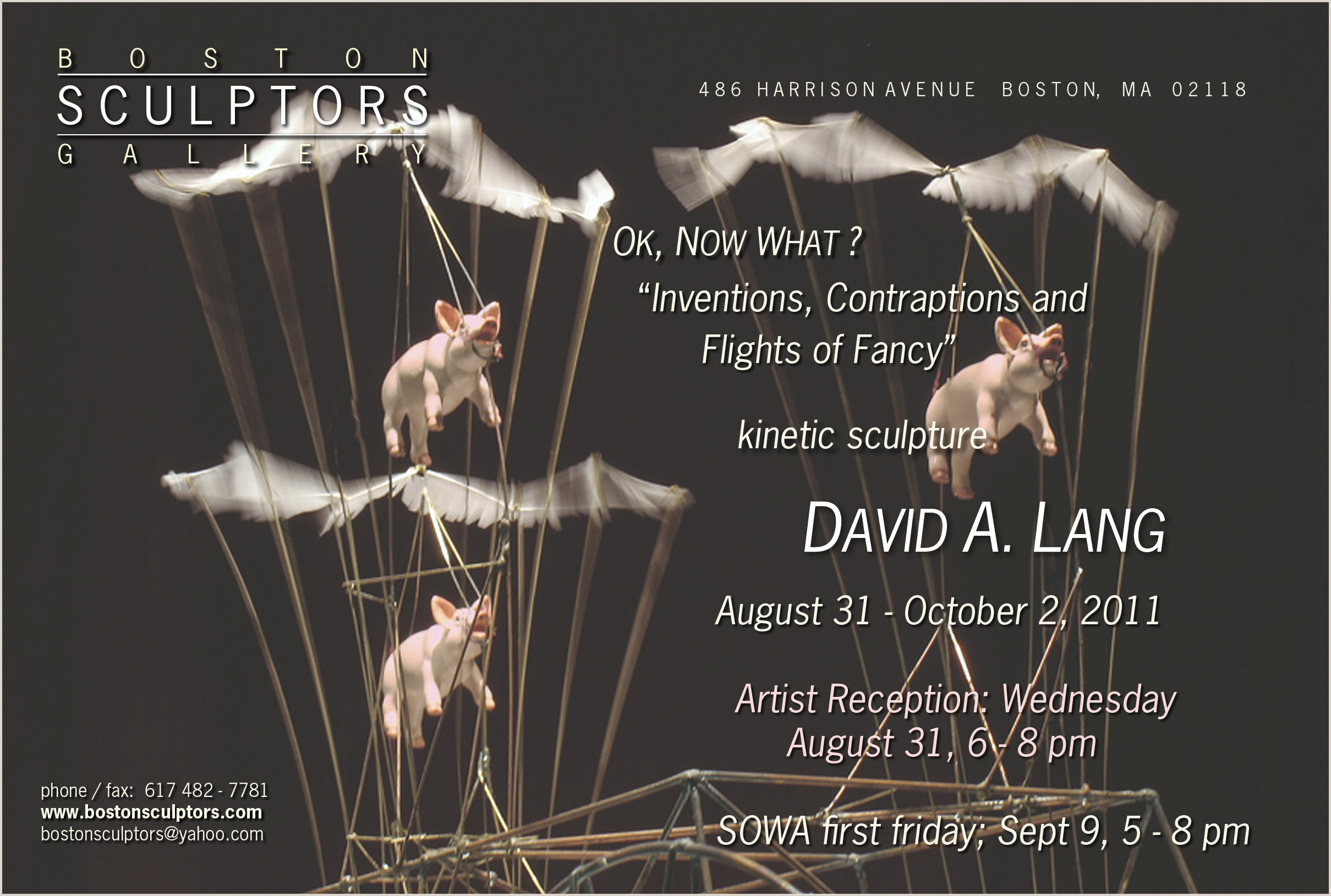 ---
FRIDAY, MARCH 4, 2011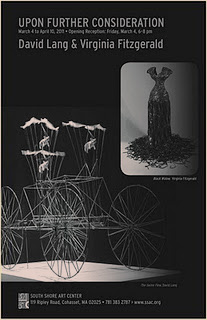 ---
FRIDAY, JANUARY 12, 2011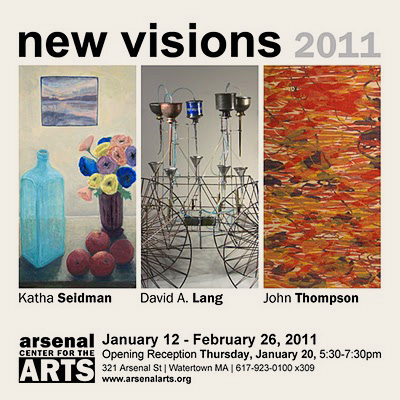 \
---
THURSDAY, OCTOBER 8, 2009